*This variety produces little or no viable seed, so it cannot become invasive. It is safe to grow even where Berberis is restricted
We have grown used to seeing barberry bushes in a rainbow of colors from golds and yellows, through oranges and reds to purples. So it comes as a bit of a surprise to see the Kobold Barberry with its plain-green leaves. A moment's reflection, though, and we realize the great value of this compact little bush. Forming a dense mound with little or no trimming required, this little beauty is the perfect contrast to all that color of its cousins – calming things down and tying it all together. There are lots of places where we want the gentle look of green to form a frame around our flowers and more colorful shrubs, as an edging or to break up mass plantings. 'Green is good' is the slogan for classy garden layouts. There is a splash of color when the bare stems in spring carry a charming display of small golden flowers, and those blooms don't lead to seeds forming, so this is a non-invasive plant that steps around the bad reputation barberry has in some parts of the country. When all the want and need is a simple mound of green – meet the Kobold Barberry.
Growing the Kobold Barberry
Size and Appearance
The Kobold Barberry is a dwarf deciduous shrub that naturally grows into a dense mound of branches, rising to between 18 and 24 inches tall, and spreading about the same distance across. It is slow-growing taking about 5 years to reach 12 inches tall. It forms a neat ball of green, with tightly interwoven branches carrying a dense covering of leaves. The stems are light green when young turning reddish brown as they mature. There is a short, sharp spine at the base of each leaf or leaf cluster. The leaves are oval, smooth and glossy, and a little less than an inch long. New spring growth is a bright, light green, maturing to a rich dark spinach green for the summer. In fall the leaves turn yellow, often with flashes of red on them. This bush doesn't flower profusely, but often in early spring there are clusters of ½ inch light yellow blooms along the stems. These rarely develop into the typical red berries found on wild barberries.
Using the Kobold Barberry in Your Garden
Wherever you need a compact dome of green, the Kobold Barberry is perfect. Use it as an accent in your beds, alone or in clusters spaced 12 inches or so apart. Use it with any of our mound-forming barberries in red, yellow or orange to make attractive drifts and patterns. Plant it in a row as an edging – closely spaced for a neat, hedge-like look, or more widely for a more casual effect. Use it in planters and boxes with flowers or taller shrubs for a mellow look around your patio or on a terrace or balcony. This versatile little shrub has 1,001 uses.
Hardiness
The Kobold Barberry is very cold resistant, and completely hardy all through zone 4. It is also heat resistant and grows well even in zone 8.
Sun Exposure and Soil Conditions
Able to grow in both full sun and partial shade, the Kobold Barberry is versatile and useful all around your garden. It grows in just about any kind of well-drained soil, including poor, rocky soils, sandy soils, clays and in urban conditions as well. Talk about tough – this little guy just hangs in and keeps on looking great. Avoid dark shade and wet, low-lying areas.
Maintenance and Pruning
Diseases, pests, rabbits and deer all ignore the Kobold Barberry. It is very easy to grow and pretty much takes care of itself. Water regularly during the first season – after that it is drought resistant and reliable. Its neat growth means no need to trim, but you can, if you wish, trim at just about any time to make the neatest domes or the perfect little hedge.
History and Origin of the Kobold Barberry
Japanese barberry, Berberis thunbergii, came to America in 1875 thanks to the Arnold Arboretum, which collected and introduced many new plants from China and Japan, where it grows wild. Independently, it was introduced into Europe and became popular there too. The first plants were larger, with green leaves and grown mostly for their blooms and berries, but it wasn't long before colored leaf forms appeared. This was first seen in France, but with the growth of a vibrant nursery industry in Boskoop, the Netherlands, newer forms started appearing there. One, called 'Atropurpurea Nana', was found at the Van Eyck Nursery in 1942. In American we know that plant as 'Crimson Pygmy'. New plants are often 1 in a 1,000 chances, and that is exactly what happened at the nursery of brothers Hendrik and Frits den Ouden, in Boskoop, in the 1960s. Among 1,000 plants they were growing of 'Crimson Pygmy' one was very different – more compact, mounded, and with green, not red leaves. They grew more from it, and found they had the perfect green mounding shrub. It was named 'Kobold' for its cool leaves of cobalt-green. The plant was granted a patent in 1971 (PP# 3,038, now expired) and released in the USA by Monrovia Nurseries, Azusa, California.
Buying the Kobold Barberry at the Tree Center
For the perfect dome of green you can't beat the Kobold Barberry. These plants are always in high demand with the best designers and gardeners, so stock never stays long. Order now and cool your garden down with this calm and low-care plant.
Invasive Plant Info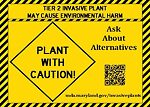 Although Japanese Barberry is quite popular throughout the US, it is found to be invasive in a number of states including our home state of MD. Although it can be bought and planted it should be planted with caution. it is listed as a tier-2 invasive plant in Maryland.