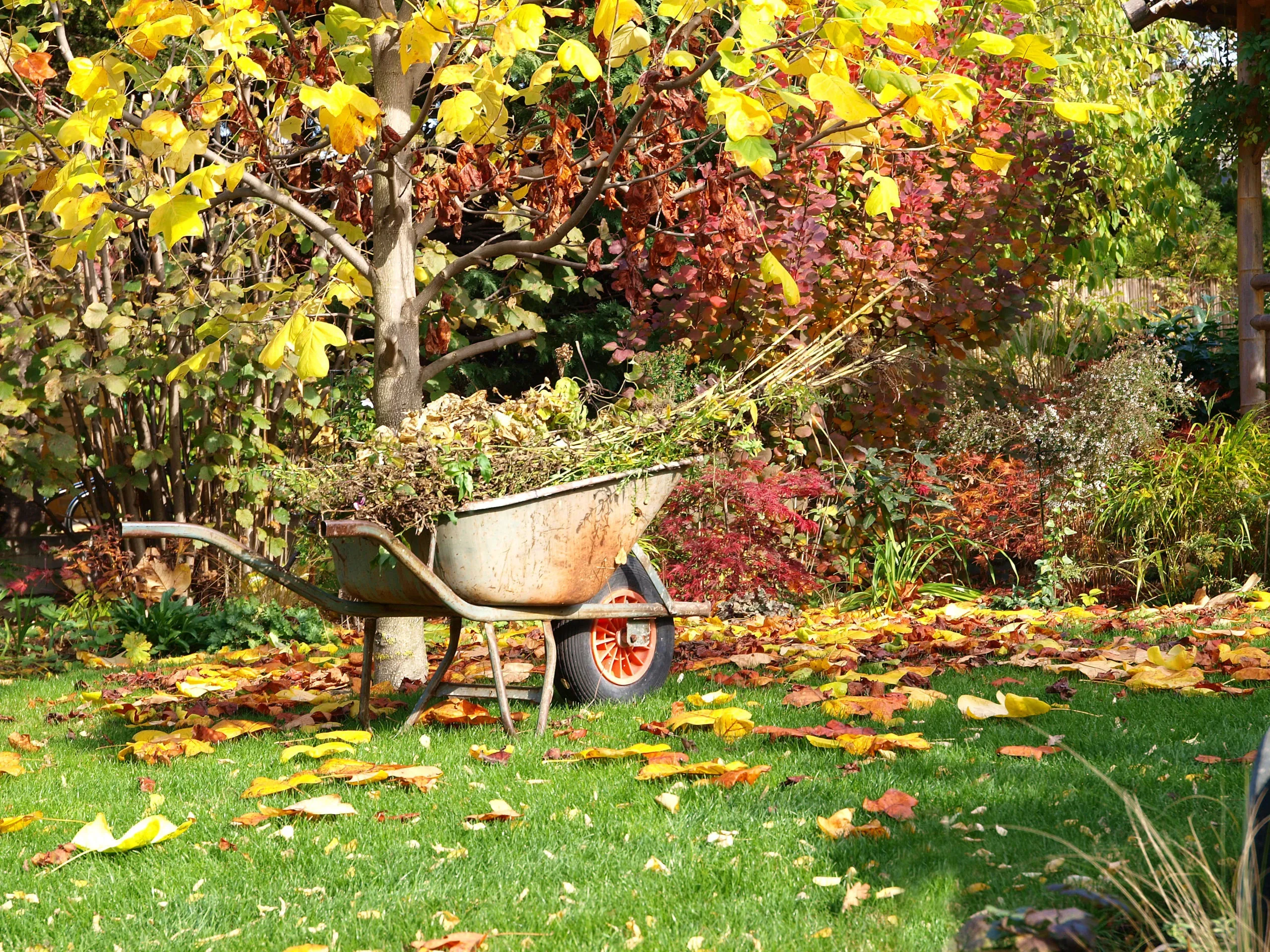 Written by davethetreecenters • September 16 September In the Garden
Old-time gardeners think of September as the start of the gardening year, not the end of it. This might seem odd if you are a summer gardener who sees their garden as 'resting' in winter, and you aren't alone – plant sales and interest always rockets in spring to a peak and then are much lower the rest of the year. But really, if you want to have a great garden next year, this is the month to start.
What to Do in Your Garden in September
Plant trees and shrubs, including evergreens
Divide perennials
Plant some spring bulbs
Renovate your lawn
Plant Trees and Shrubs
In many areas the arrival of fall is announced by a period of steady rain over several days, followed by cooler nights and warm, not hot, days. This comes even in late August sometimes, but whenever it happens in a particular year in your area, you will know it. Take that change as nature's signal that it is time to plant trees and shrubs.
Why now? For a start, the soil is warm from the summer, so roots will grow out rapidly. There is plenty of oxygen still in the soil, for good root health, nutrient levels are high from all the decomposition going on, and things are very different from the cold, dead soil we find in spring. Many plants make their main root growth in fall, while in spring they want to grow leaves. A well-established fall root system can support that growth next spring, while growth in spring without good roots can lead to stress and even sudden death of your plants. There is usually plenty of rain around, and gradually falling temperatures, so you often won't even need to water, and your plants will be stress-free. As well, in spring things get going fast, with heat and drought just around the corner, and if you miss that short window, you can be planting just as stress-time arrives.
For these reasons, enjoy the great fall weather and plant trees and shrubs all month. More practically, lots of suppliers have bargains at this time, and you can save money too. Prices go up when everyone is buying (like roses on Valentine's Day!), so you can save money by planting in fall.
Even evergreens, which are often considered 'spring only' plants by some, do better in fall, as their roots make rapid progress, and they will be much more established by spring. In colder zones it can be a good idea, when planting evergreens in fall, to use an anti-desiccant spray after planting, and again in mid-winter if there is a warm spell. These sprays are a 'professional's secret', and not used enough by home gardeners. Entirely natural, they place an invisible water-proof coating over the leaves, hugely reducing the risk of 'winter burn'. You can also use them on deciduous plants, once the leaves drop, to protect the buds, and they really do make a big difference. For more detail, check out this earlier blog.
Fall Planting Tips
Prepare the planting hole well – dig it wide and shallow, not deep and narrow
Mix in organic material – it helps all kinds of soil, from sand to clay
Always water thoroughly when planting – it settles the soil around the roots, so they take hold fast
Plant shallow – especially on clay soil. you should be able to see the top of the root ball, or even have it an inch or two above ground level
Divide Perennials
We don't sell many perennials at the Tree Center, but we do recognize their importance in having a complete garden. Simple, easy-care plants like Hosta and Daylily are perfect for finishing off your beds. Nothing beats Hosta for shade ground cover, and Daylilies thrive in the sun and heat. They need very little attention, and with just those plants you could cover most situations, although of course there are other useful things, for example Catmint and Hardy Geraniums.
September is the best month for dividing these plants, although again you will see people struggling in spring, when there is already so much else to do. For dividing big old clumps, two garden forks back to back as levers to pull them apart is so much better than slicing with a spade, although some plants have tight crowns that do need the help of a sharp knife. The idea is to save as much root as possible for your transplants.
Don't be afraid to take a hose and wash off soil so you can see better. Although it is usual to remove the foliage first, with Hosta, leaving it on until you have spaced out the plants allows you to get a much better sense of scale and spread, to avoid overcrowding.
Prepare the soil just as you would for planting shrubs, and don't forget the water. While shrubs and trees should be planted shallowly, perennials usually grow out of the ground as they mature, so deeper planting is best.
Plant Spring Bulbs
We don't sell spring bulbs either, but nothing looks better than a spring flowering tree blooming above a carpet of flowering bulbs, so we encourage you to complete your garden with some. Choose varieties that are going to come back each year, and the cheaper, older ones are often more reliable than the latest novelty.
September is the best month for daffodils, which need to go in early, as their roots must become established before winter takes hold. Tulips can wait until just before the ground freezes – in fact, late planting helps reduce disease on tulips. Daffodils will grow in partial shade, meaning they thrive as companions for trees and shrubs, and they will usually get better and better as the years go by. Choose a range of sizes, and both early and late bloomers, to get the most out of their season.
Renovate your Lawn
If your lawn has been bare and sad this summer, then fix it this fall. The steps are easy, and the benefit will be enormous, when you see that lush lawn next year.
Mow low – it is always best to leave the grass longer in summer, but now you can cut it very short, and remove the clippings if you can
Rake hard – a vigorous raking and brushing with a stiff outdoor brush will remove debris and moss, opening up the surface to air and rain
Aerate – rent an aerator for a few hours and run it over your lawn. It really can make a huge difference
Fertilize – use a mix blended for fall, especially in cold zones
Over-seed – Get some seed of a type suitable for your area – bluegrass in cold zones, perennial rye in warmer ones – and scatter it around. On hard, bare patches break up the soil a little first. Compacted ground needs opening up if seed is to take hold.
Cover the seed – don't use compost, as it can introduce too many weed seeds, but a little peat moss scattered thinly (you must still be able to see the grass blades) will hold moisture and help seed germination.