When will my order ship?
We list an estimated shipping date for every product we sell and we try to stick to that schedule as closely as we can. Over 90% of our orders ship within 1-2 business days (with some shipping immediately the same day) from the date of purchase.
Some trees and shrubs that we sell are seasonal and will be listed as such on their product page. These seasonal items may only ship in the spring or fall and will be duly noted.
If you order more than one plant, your may receive multiple packages. This is to protect the trees as best as possible as well as getting your order to you as soon as possible. We will always work hard to ship your order as fast as we can but are some time limited to unforeseen circumstances such as inclement and unpredictable weather. We appreciate your patience and will work our hardest to ship your order in a timely fashion.
Days In Transit
The map below shows the average days in transit a tree will have when leaving our facility in Maryland. We've been doing this for a long time and have perfected our shipping processes to ensure your tree does not sit in a warehouse over the weekend. West coast orders will ship on Sunday or Monday, then move further West throughout the week. This method ensures that you will receive your order before the weekend.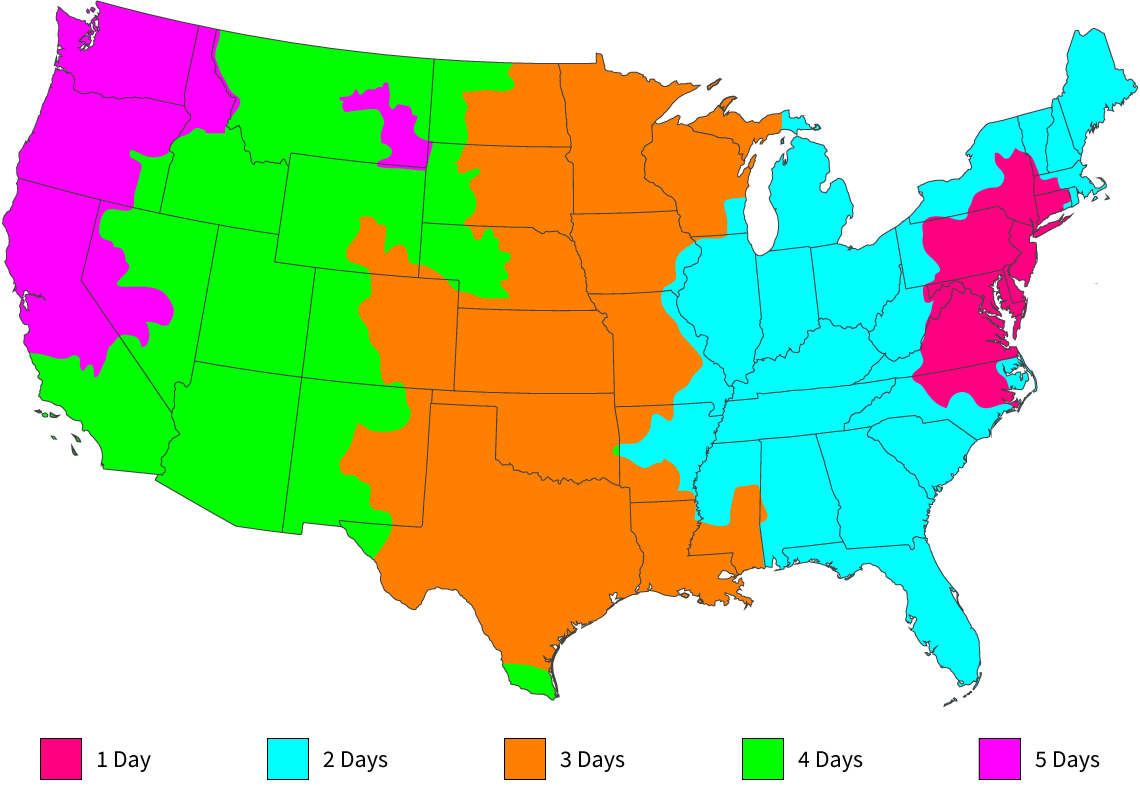 Each product will have its estimated ship date listed underneath the price. On some occasions, you will come across a product that does not ship until the spring or the fall. This is to ensure that we ourselves get the healthiest plants possible to ship to you. In the event of severe weather forecasts (on our end or yours) we may delay shipping to guarantee your box and tree are not damaged during transit or to avoid unnecessary hold times in a FedEx warehouse.